2016年CBME展会上,欣特峡商贸(上海)有限公司将会展现其旗下进口乳粉品牌康喜系列婴幼儿配方奶粉,以及乳加力、爱维滴、畅敏、玛伦菌舍、乐辅智等婴童营养品系列。现太平洋亲子网PCbaby有幸采访到欣特峡商贸(上海)有限公司CEO Tony Booley先生,他表示期待在中国,打造孕婴童一站式营养健康产品的供应商,为妈妈和宝宝提供一站式专业的营养服务。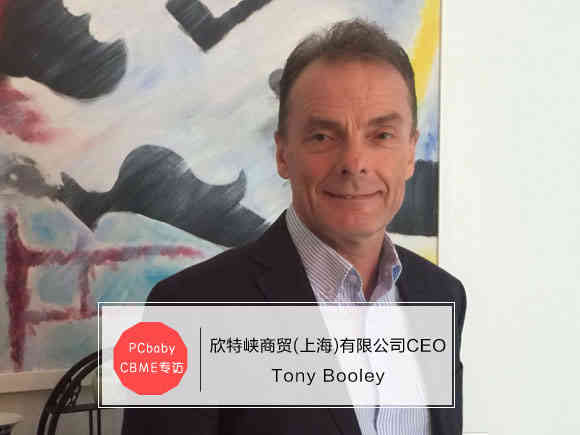 PCbaby:What products that your brand brings to the exhibition? Can you simply introduce the products to us?
  译:贵品牌在本次展会上带来了哪些产品呢?能否与我们简单介绍下产品。
  Tony:Infant formula milk powder:SUPREMEMIL
  Nutraceutical: Rujiali Calcium\ Aiweidi VD3\ Changmin &MalunProbiotics \Lefuzhi DHA
  译:婴幼儿配方奶粉:康喜系列
  营养品:乳加力、爱维滴、畅敏、玛伦菌舍、乐辅智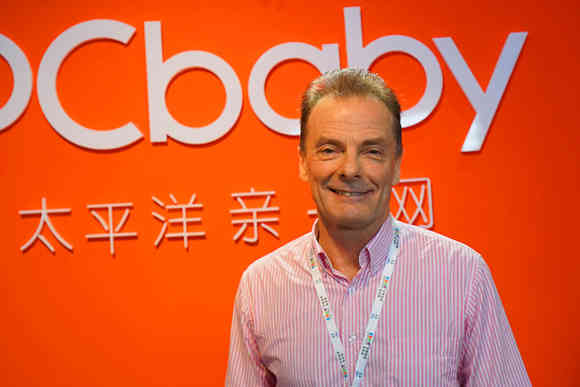 PCbaby:As you introduce previously, several Nutraceutical like Rujiali, Aiweidi, were merged to Synthasia business from China National Pharmaceutical, Synthasia has roughly built up a "one-stop supplying of maternal and infant nutritional products". Well, are there any other product categories that Synthasia will extend to enrich its product?
  译:根据你之前的产品介绍,像乳加力,爱维滴等一些原国药健康旗下的营养品,都被欣特峡收购了。欣特峡打算建立一个"一站式母婴营养供应产品",另外,欣特峡是否还有其他产品类别,以丰富其产品?
  Tony:Yes, Synthasia will set up the whole product portfolios of Maternity-infant-baby-children in the future.
  译:是的,欣特峡将会是打造孕婴童一站式营养健康产品的供应商。
  PCbaby:Since young generation of 1990s become new parents, the consumer's needs is changing while comparing to the generation of 1980/1970s, what are your point on key consideration while new couples choose an IMF?
  译:越来越多的90后成为新晋父母,与以往的消费者相比,选择母婴类用品时,品牌和口碑往往是决定购买的重要因素。请问,您觉得母婴产品建立口碑信誉,最有效最直接的方式是什么呢?
  Tony:Synthasia Suprememil IMF always adhere to high quality standard, strict quality control, and giving the best product experience to consumers; Suprememil built up a very good brand reputation among consumers in past several years.
  译:康喜高高始终坚持高质量标准,严格质量把控,提供消费者高品质的产品。在过去的几年里,康喜高高赢得父母的好口碑。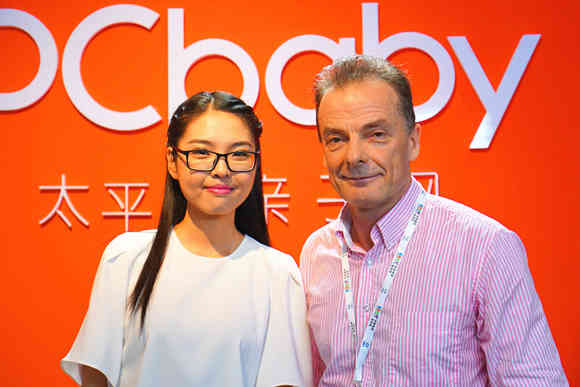 PCbaby:As we know, Alliance Company is a British Company, and you are CEO of Alliance. From the perspective of multinational companies, do you have any comment on China's maternal and infant market and its future trend?
  译:Alliance公司作为一家英国医药公司,从跨国公司的角度上您能谈谈您是如何看待中国母婴行业的?
  Tony:Chinese market is huge and increasing; Due to better education and knowledge of nutrition, new parents are much more rational while choosing an IMF, they pay more and more attention to the safety, effect of products, and reliable Brand; From our investigation, good public praise are usually important factors for customers to decide which to buy.
  译:中国母婴行业市场非常的大,不断上升。由于年轻父母拥有更好的教育及营养知识,他们会更加理性选择购买。他们更关注产品的安全、作用以及品牌。从我们的调查中,良好的口碑通常是顾客决定购买的重要因素。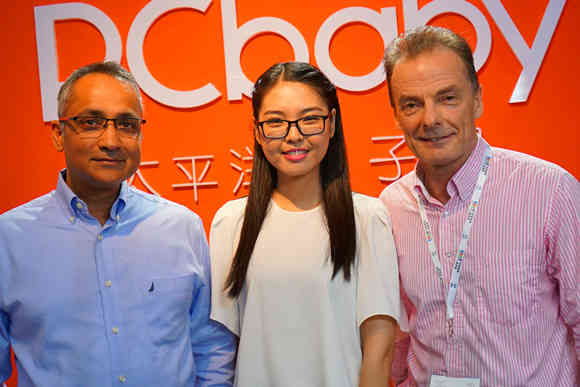 PCbaby:More and more IMF brands are involved in Price War due to fierce competition,even some most famous IMF brands in China discount their product to attract consumer; however, Surprememil do not follow the trend of decreasing price and has no interest to cut down its price; could we know what is the logical behind?
  译:目前国内外奶粉有很多的品牌,并且在市场动销时进行了残酷的价格竞争,各品牌接二连三的做产品促销打折活动,然而,康喜高高奶粉为什么始终不打折?
  Tony:From our perspective, price war is not a long-term plan for brand development. On the contrary, it will hurt brand image of Suprememil.
  Suprememil does not believe that excellent quality can be achieved on very low cost base. Swiss is a country with very rigorous on food safety, quality standard in Swiss is much stricter than average of European Union and most countries in the world.
  From collecting the fresh milk material in pasture, production in Hochdorf facility, testing in nutrients and hygiene, and shipment to China consumers, Suprememil are following very high standard in every section of the supply chain, and the cost is relative higher than average of this industry. If we cut down the cost to satisfy consumers preference on final price, then the quality could not be guaranteed;
  Let's take an example of first process in manufacturing, Hochdorf facility is built nearby the Pasture (Swiss Alps natural Pasture), it is only 2 hours driving distance, the fresh milk is processed on the same day of its collecting, and becomes to milk powder within 12 hours to ensure the freshness of milk powder; we are proud to say that not so many competitor could achieve this in IMF industry, obviously, the cost is comparatively high.
  译:靠促销和打折,并不是品牌发展的长远之计,反而会伤害品牌的发展。瑞士康喜高高,不相信物美价廉。瑞士是一个工作作风严谨的国家,也是一个十分重视食品安全的国家,在瑞士对食品的监管控制,尤其是对婴儿食品的监管控制,瑞士政府的管理力度比欧盟的更加严格。从瑞士到中国,康喜高高不为商业利益所左右、从不以价格手段来带动销售。
  其次,康喜高高的成本较高。一款奶粉的定价,从原料、生产、检测、运输到上市,必定要遵循流通的规则。我们的奶源地瑞士阿尔卑斯天然牧场,就建在HOCHDORF附近,距离约2个小时车程,当天采集的鲜奶当天加工,12小时内一次成粉,以保证奶粉的新鲜。这是很多奶粉企业都无法做到的,成本较高。
  PCbaby:Regulation of "China's milk formula registration system" will be effectvie in this October. Well, what is your comments on this regulation? What impact on Suprememil? How your brand deals with it?
  译:行业内最关注的《婴幼儿配方乳粉产品配方注册管理办法》将在今年10月即将施行。请问您对此有什么看法呢?这对我们的康喜高高品牌会产生什么影响吗?贵品牌是如何应对的呢?
  Tony:Suprememil is keeping very closely with China regulation, we are glad to see China FDA put food safety on the top of Infant Milk Powder. According to New regulation of "China's milk formula registration system", both domestic and oversea infant milk powder need to be approved by CFDA prior to accessing local market. Registration System will shocked China infant milk industry, players without good manufacture facility or strictly quality control might be knocked out from China market;
  Suprememil will strictly follow the requirement of Registration System and pursuit product registration as early as possible. Supported by well-equipped facility, verified product formula, and experienced expertise for regulatory affairs, Kangxi Suprememil will accomplish the registration before deadline. Thus, Registration System would not suspend the continuous product supply of Suprememil in the future.
  译:康喜高高一直密切关注中国政策,我们很高兴看到中国FDA对婴儿奶粉食品安全的把控。根据新规定《婴幼儿配方乳粉产品配方注册管理办法》,国内和国外婴儿奶粉都需要通过CFDA的认证许可,才可以进入中国市场。此新规大大影响着中国婴幼儿奶粉行业,没有良好的生产设备和严格的质量把控的商家将被中国市场淘汰。
  康喜高高将严格按照新规定的要求,尽快完成产品的注册。拥有先进的生产设备,良好的产品配方,经验丰富的管理团队,康喜高高将会在期限内完成注册。因此,新规定并不会影响康喜高高将来的产品供应。